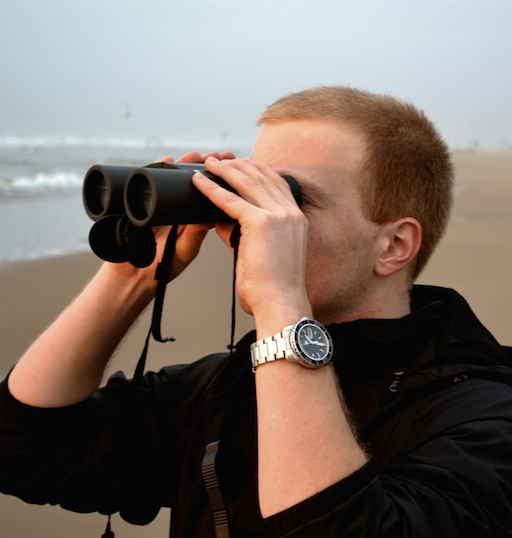 My name is Oleksii Starov (and often, Alex Starov). I'm a principal researcher at Palo Alto Networks and my current research focuses on proactive and data-driven web security, online privacy threats, cybercrime investigations.
Before joining PAN in 2018, I received my PhD in Computer Science from Stony Brook University, New York. I was working in the PragSec Lab, advised by Professor Nick Nikiforakis.
Earlier, in 2013 I got my MS degree in Software Engineering from East Carolina University, USA, and MS in Computer Engineering from National Aerospace University 'KhAI', Ukraine. Both with university honors.
Please find below my selected publications and community service.
---
RECENT PUBLICATIONS
[New] "Innocent Until Proven Guilty (IUPG): Building Deep Learning Models with Embedded Robustness to Out-Of-Distribution Content," Brody Kutt, William Hewlett, Oleksii Starov, Yuchen Zhou — to appear in Proceedings of the 4th Deep Learning and Security Workshop (DLS), 2021.
[New] "Fingerprinting in Style: Detecting Browser Extensions via Injected Style Sheets," Pierre Laperdrix, Oleksii Starov, Quan Chen, Alexandros Kapravelos, and Nick Nikiforakis — to appear in Proceedings of the USENIX Security Symposium (USENIX Security), 2021.
"Web Runner 2049: Evaluating Third-Party Anti-bot Services," Babak Amin Azad, Oleksii Starov, Pierre Laperdrix, and Nick Nikiforakis — in Proceedings of the 17th Conference on Detection of Intrusions and Malware & Vulnerability Assessment (DIMVA), 2020.
"Taming The Shape Shifter: Detecting Anti-fingerprinting Browsers," Babak Amin Azad, Oleksii Starov, Pierre Laperdrix, and Nick Nikiforakis — in Proceedings of the 17th Conference on Detection of Intrusions and Malware & Vulnerability Assessment (DIMVA), 2020.
"Everyone is Different: Client-side Diversification for Defending Against Extension Fingerprinting," Erik Trickel, Oleksii Starov, Alexandros Kapravelos, Nick Nikiforakis, and Adam Doupé — in Proceedings of the 28th USENIX Security Symposium, 2019.
"Detecting Malicious Campaigns in Obfuscated JavaScript with Scalable Behavioral Analysis," Oleksii Starov, Yuchen Zhou, Jun Wang — in Proceedings of the 4th International Workshop on Traffic Measurements for Cybersecurity (WTMC), 2019. [Unit42 Blog]
"Unnecessarily Identifiable: Quantifying the fingerprintability of browser extensions due to bloat," Oleksii Starov, Pierre Laperdrix, Alexandros Kapravelos, and Nick Nikiforakis — in Proceedings of the Web Conference (TheWebConf/WWW), 2019.
"PrivacyMeter: Designing and Developing a Privacy-Preserving Browser Extension," Oleksii Starov and Nick Nikiforakis — in Proceedings of the 10th International Symposium on Engineering Secure Software and Systems (ESSoS) 2018.
"Betrayed by Your Dashboard: Discovering Malicious Campaigns via Web Analytics," Oleksii Starov, Yuchen Zhou, Xiao Zhang, Najmeh Miramirkhani, Nick Nikiforakis — in Proceedings of the Web Conference (TheWebConf/WWW), 2018.
"Hindsight: Understanding the Evolution of UI Vulnerabilities in Mobile Browsers," Meng Luo, Oleksii Starov, Nima Honarmand, Nick Nikiforakis — in Proceedings of the 24th ACM Conference on Computer and Communications Security (CCS), 2017.
"XHOUND: Quantifying the Fingerprintability of Browser Extensions," Oleksii Starov, Nick Nikiforakis — in Proceedings of the 38th IEEE Symposium on Security and Privacy (IEEE S&P), 2017.
"Extended Tracking Powers: Measuring the Privacy Diffusion Enabled by Browser Extensions," Oleksii Starov, Nick Nikiforakis — in Proceedings of the 26th International World Wide Web Conference (WWW), 2017.
"Dial One for Scam: A Large-Scale Analysis of Technical Support Scams," Najmeh Miramirkhani, Oleksii Starov, Nick Nikiforakis — in Proceedings of the 24th Network and Distributed System Security Symposium (NDSS), 2017. (Distinguished Paper Award!)
"No Honor Among Thieves: A Large-Scale Analysis of Malicious Web Shells," Oleksii Starov, Johannes Dahse, Syed Sharique Ahmad, Thorsten Holz, Nick Nikiforakis — in Proceedings of the 25th International World Wide Web Conference (WWW), 2016.
"Measuring and Mitigating AS-level Adversaries against Tor," Rishab Nithyanand, Oleksii Starov, Adva Zairy, Phillipa Gill, Michael Schapira — in Proceedings of the Network and Distributed System Security Symposium (NDSS), 2016. (Selected to CSAW'16 finals)
"Are You Sure You Want to Contact Us? Quantifying the Leakage of PII via Website Contact Forms," Oleksii Starov, Phillipa Gill, Nick Nikiforakis — in Proceedings of the 16th Privacy Enhancing Technologies Symposium (PETS), 2016. (Honorable mention)
"On the Privacy Practices of Just Plain Sites," Amirhossein Aleyasen, Oleksii Starov, Alyssa Phung Au, Allan Schiffman, Jeff Shrager — in Proceedings of the Workshop on Privacy in the Electronic Society (WPES), 2015.
---
COMMUNITY SERVICE
---
CONTACTS
Email: ostarov[at]paloaltonetworks[dot]com or ostarov[at]cs[dot]stonybrook[dot]edu
Twitter: @o_starov